Hurricane Irma Live News: Updates, Tracker, Live Streams From Florida & More
By Lyn Atwood
/ September 10, 2017 / Tags:
Live Stream
See the latest Hurricane Irma live news, including live tracker and updates on the massive Atlantic hurricane. 
Hurricane Irma is barreling toward the west coast of Florida as a Category 4 storm.
Residents within the hurricane's projected path, as well as around the world, are eagerly watching Hurricane Irma live news updates for the latest on the storm's path and intensity.




Hurricane Irma Live News Updates, Tracker, Live Streams
Hurricane Irma live news updates are coming in from local stations in the storm's path, as well as from national weather centers and news outlets.
Use the links below to watch Hurricane Irma live news from Florida and other areas as the massive Cat 5 approaches. Check back regularly for breaking updates and the latest Hurricane Irma tracker.
Hurricane Irma Live Tracker — Real-Time Location, Wind Speeds, & Wave Surge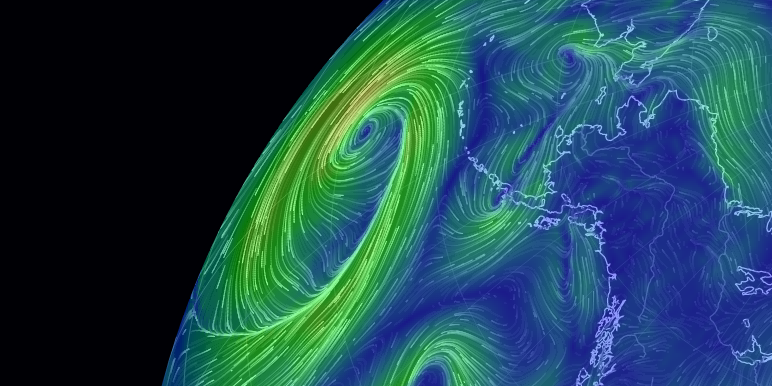 See the current location of Hurricane Irma, as well as wind speeds and ocean conditions, as forecast by supercomputers, on an interactive animated map. Updated every three hours. An incredible real-time view of Hurricane Irma's power.
Hurricane Irma Live News From Florida
Hurricane Irma Tracker
Weather.com (requires TV login)
Hurricane Irma Live Updates, National News
(See our weather live streams or local news live streams for more.)
Hurricane Irma Live Webcams
Latest On #HurricaneIrma
[custom-facebook-feed id="TheWeatherChannel,EarthWindMap,WeatherNation,Accuweather,NBCMiami,CBSMiami,WPLGLocal10,newsmiami,NWSNHC" num=20]
About Hurricane Irma
Hurricane Irma is an extremely powerful tropical cyclone threatening the Leeward Islands, Bahamas, Florida, and other areas. It is the first major hurricane to develop in the eastern Atlantic (east of 35°W) since Julia of 2010. The ninth named storm, fourth hurricane, and second major hurricane of the 2017 Atlantic hurricane season, Irma, a classic Cape Verde hurricane, developed on August 30 near the Cape Verde Islands from a tropical wave that moved off the west African coast two days prior.
Under favorable conditions, Irma rapidly intensified shortly after formation, becoming a Category 2 hurricane a mere 24 hours after it first formed. It became a major hurricane shortly after this; however, the intensity began fluctuating for the next several days due to a series of eyewall replacement cycles. On 5 September, Irma became a Category 5 hurricane with 185 mph (295 km/h) winds, making it the strongest Atlantic hurricane since Allen of 1980[citation needed] in terms of maximum sustained winds, and the strongest tropical cyclone worldwide in 2017. Irma is also the strongest hurricane in the Atlantic basin outside the Caribbean Sea and Gulf of Mexico, and the easternmost Atlantic hurricane of this strength on record, surpassing David of 1979.
SaveSave
SaveSave
SaveSave
SaveSave
SaveSaveSaveSaveSaveSave
SaveSaveSaveSave
SaveSave
SaveSave
SaveSave
SaveSave
SaveSave
RECOMMENDED FOR YOU:
Reader Interactions