New Pic Of Kylie's Forearm Would Get More Attention Than Rob Kardashian's Coma Scare
By Steph Myers
/ December 30, 2015 / Tags:
Keeping Up With The Kardashians
,
TMZ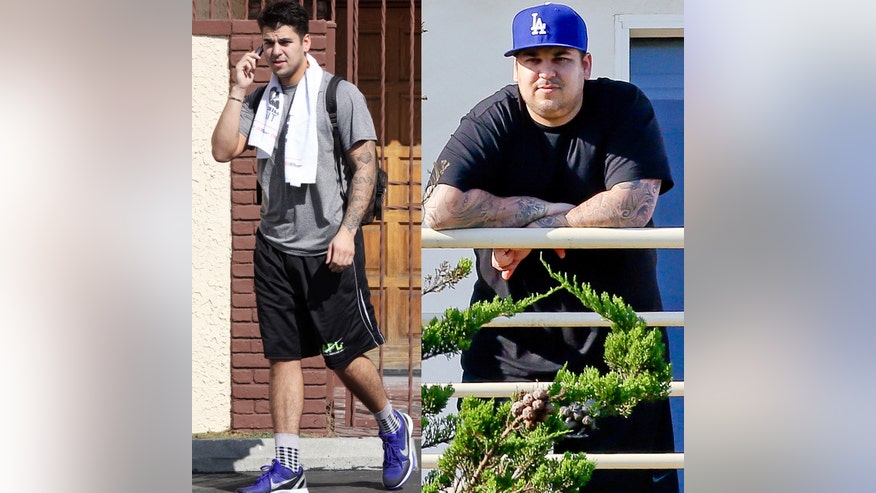 Reality TV's Rob Kardashian is in the hospital and on the verge of a coma, but he's still getting eclipsed by his much more famous, popular, and beautiful family members.
Sources told TMZ Kardashian was diagnosed with diabetic ketoacidosis. It's a serious complication of diabates — which Kardashian was unaware he had — that can lead to a diabetic coma if left untreated. Read more
Rob has long been the black sheep of his famous family. Over the past year he's avoided the cameras. He hasn't been seen on Keeping Up With The Kardashians since 2012. During that time he's gained a serious amount of weight, about a hundred pounds.
No doubt, trying to keep up with the Kardashians has been a difficult life for Rob. Even now, as he fights for his life, the sad state of affairs is that if Kylie posted a new pic of her forearm, it'd get more public attention than his life-altering diabetes diagnosis. But maybe that's what Rob wants?
Keeping Up With The Kardashians airs on E!
Image courtesy fox8.com
RECOMMENDED FOR YOU:
Reader Interactions